Last week, I came across an invitation to a session where Business Insider's senior advertising reporter – Tanya Dua, was in conversation with the CMO of Burger King – Fernando Machado. They were talking about business during the time of COVID-19, how to engage with customers and stakeholders – and I wasn't planning to miss the session. Dive right into the deep end with these key takeaways from the conversation:
1) How you work will change:
You'll be more empathetic, understanding of family time, etc. You'll learn to use online tools to their fullest to communicate and keep the business going. This will probably change how we will work in the future, as individuals, and as organisations.
2) Agility is key
COVID-19 hit us like a hurricane, and we're still being blown around with no way of telling when the storm will calm. If you want your business to survive and thrive, learn to be agile and roll with the punches. See how your customers react. Reassure them of the steps you are taking (like Burger King spoke about their health and safety measures with their customers). Try to predict how their behaviour will change and restructure your business to ensure their service is uninterrupted. Burger King has moved largely to take-out, drive-thru, and delivery, and built campaigns around this shift in less than 96 hours!
3) Go for community outreach programs now, more than ever!
If we don't help each other now, then when? Help in whatever way you can, as much as you can. Don't be deterred by people pulling you down, just do what you have to do to ensure people get the maximum help. Even nay-sayers will be silenced when they see you genuinely mean to help. That being said, don't do it for photo ops! Help because you mean it.

Also, while helping the community at large, don't forget to help your own crew.
4) Everybody's jumping on the digital bandwagon
People are home, using digital channels now more than ever. If you want to shorten the process between people seeing your ad and converting it to sales, talk to them online. Not only do online platforms offer you more flexibility, and work out cheaper than TV ads, you also have greater control over whom you show what ads to depending on a host of parameters.

Burger King has seen their digital spend growing exponentially over the last few years, with a larger leap in this particular period. As per Mr. Machado, this will be true of most brands given the growth of e-commerce, delivery and other such supporting infrastructure.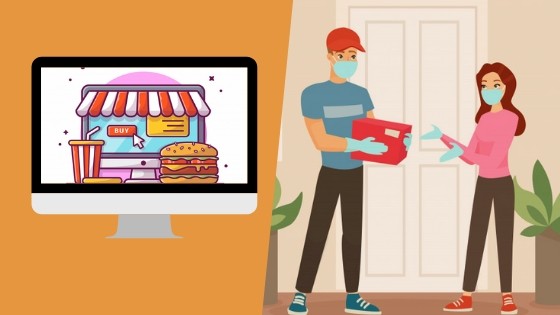 5) The CMO role will evolve
At this time, you need to be prepared to take on a lot more in terms of broader leadership and make quick decisions. As the crisis passes and a "new normal" settles in, you need to be in tune with your customers. If you figure out how their behavior will change thanks to COVID-19, and use these changes to create new offerings, you will be able to hit the sweet spot.
6) Don't talk around the subject, address it
COVID-19 is on everyone's mind, newsfeed, television – everywhere you look, they are talking about it. Use your brand communication to address it as well. What you say is valuable to consumers, and when you address their concerns, they'll connect with you better because of your frankness.
7) Don't say goodbye to your agency just yet
A lot of companies are moving towards in-house marketing and advertising teams. Burger King doesn't plan on doing that at all. They prefer the free-thinking, open creativity you get with an agency, rather than the brand-formed thinking you would get from an in-house team. In Fernando Machado's words, he'd want his agency/agencies to be wild animals, rather than caged beings. He likes working with agencies who work with multiple other companies so they are always on top of the creative ball, so to speak
8) Look to the future
This has two parts – the people and the markets.

To create market predictions, take a good hard look at what is happening in countries that are ahead on the Corona Curve. Analyse data and do your research to understand how things could change.

Then, look at how consumer behaviour has changed in those markets, as well as how it is evolving in your markets. Are people buying differently, what are their concerns, how can you reassure them, how do you keep them engaged? Answer these questions steadily and constantly. Plan ahead with these data points, stay nimble and be prepared to change course if the tide turns, and you'll land safely on shore!
A big thank you to Fernando Machado for that amazingly insightful talk, which put so many things into perspective. Thanks also to Business Insider and Tanya Dua for coming up with this, and for leading that great talk. Looking forward to many more inspiring sessions with you guys.